Adding a secure image to the Recipient's website.
To add a Secure Image to a Recipient's website, only a single line of code is required. This is: <svg><script href='https://secure.memauth.com/l.js'></script></svg>. Add all the bold including the angle brackets.
This should be added where your wish the image to be displayed.
Adding this will display an image similar to the following.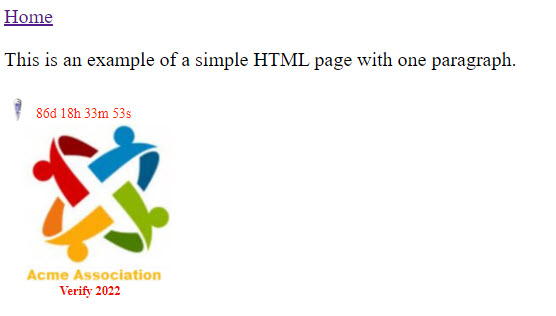 Note: Should the image not be visible please reach out to your Association.
Clicking this logo will reveal a real time certificate similar to this one.